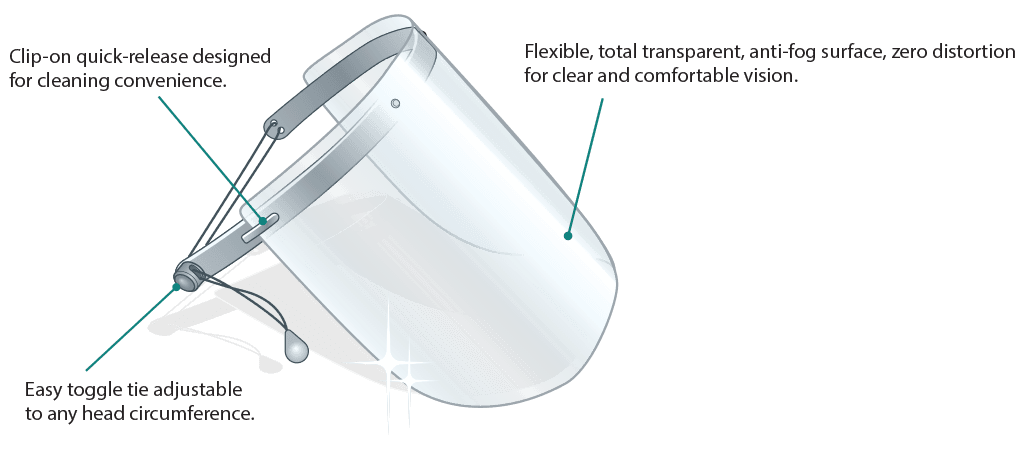 Benefits of Full Face Shield:
Effectively protects your entire face, preventing dust from entering the eyes through flying dust and saliva!
Comfortable to wear and protects the face and eyes. More comprehensive protection than masks.
Prevents you from touching your face.
The transparent frame design for wide vision.
Made of high quality material. The mask is durable, anti-fog, waterproof, dust-proof, odourless, lightweight, super soft, highly breathable, reusable, and protective.
Better communication with observable facial expressions.
The protective mask is the perfect gift, which is more worth looking forward to than receiving other gifts!