A Head Start on Health
EWB Thermage
As we age, the collagen in our skin begins to naturally break down, resulting in unwanted facial lines, wrinkles, and sagging skin. Thermage is an excellent minimally invasive treatment that tightens skin and renews collagen production for naturally younger-looking skin.
Thermage can be used for a number of aesthetic purposes, including:
Reducing the appearance of fine lines and wrinkles

Tightening loose and sagging skin

Smoothing the skin's surface for improved texture

Improving imperfections such as acne scars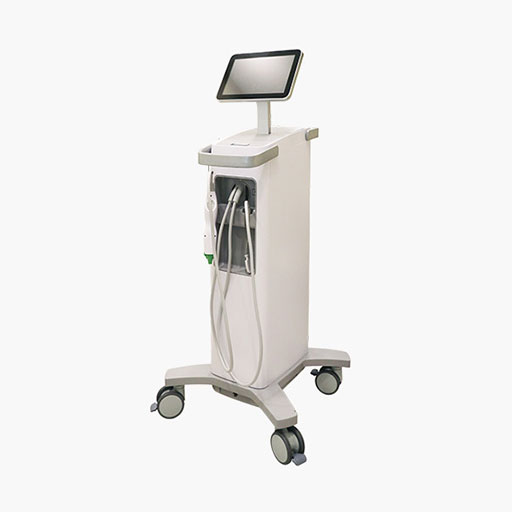 Benefits of Thermage Laser Treatment
Patients have experienced incredible results from Thermage laser skin tightening, including improved skin texture, reduced or softened wrinkles, and a more defined jawline contour. On top of that, Thermage offers key advantages over other cosmetic treatments:
It gives targeted results. With Thermage, your specialist can treat problem areas precisely, ensuring better and more defined results.
It's non-invasive. Thermage treatments are typically free of any cutting or incisions of any kind. This makes it much safer and less painful than surgical cosmetic treatments such as facelifts.
There is no downtime. Shortly after the treatment, patients can return to their normal daily routine. In fact, there are many cases where patients receive treatment during their lunch break, and return to work on the same day.
Minimal side-effects. Patients generally report only mild pain or discomfort during and after a Thermage treatment session. There may also be some temporary slight reddening of the skin.
Minimal cost. Compared to other skin care treatments, Thermage does not require the use of anesthesia, which helps to reduce the total cost of the treatment.
Thermage works on all skin types and colors. In addition to this, the cosmetic treatment can be used on many parts of the face and body.
The laser that a Thermage machine uses acts to cool the surface of the skin while heating deeper layers by using radio frequencies. By stimulating lower layers of skin with heat, collagen production is often renewed and skin is tightened by closing fiber gaps in the dermis. The collagen production gives skin a plumper appearance while the laser resurfacing pulls the skin over the newly stimulated pockets of collagen.
The purpose behind cooling the surface skin while heating the lower layers of skin is to avoid incisions and recovery times after the procedure. If the surface of the skin is not cooled during the procedure, the laser actually begins to cut through the surface and into the lower dermis and subcutaneous layers, causing serious injury. However, as the laser used in Thermage treatments is not as harsh as lasers used in laser resurfacing, injuries are very infrequent.
hermage skin treatment can be a viable alternative to
surgical procedures as it is non-invasive and can be done
in only a single session. It is worth noting that although
Thermage can help reduce the appearance of blemishes and other skin surface conditions, treatments such as laser surgery or chemical peel should be considered for treating those specifically. As with most advanced cosmetic treatments, it can also be relatively costly.
But if you are looking to:
Eliminate wrinkles, smooth fine lines, sharpen features and tighten skin
Avoid painful or uncomfortable surgical procedures
Alleviate health conditions with symptoms that can be reduced by tightening the skin
Then Thermage may be the best choice for you.
Results of using Thermage Laser Treatment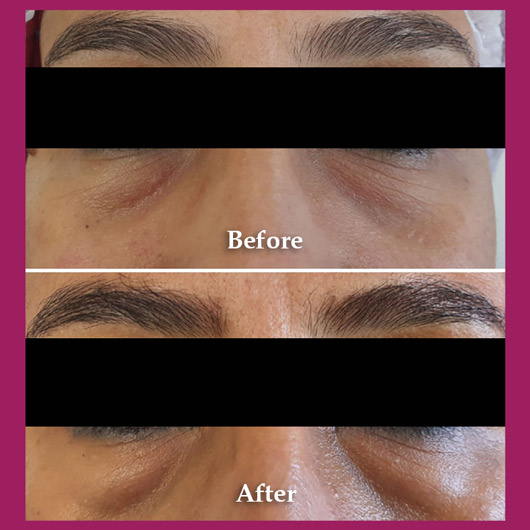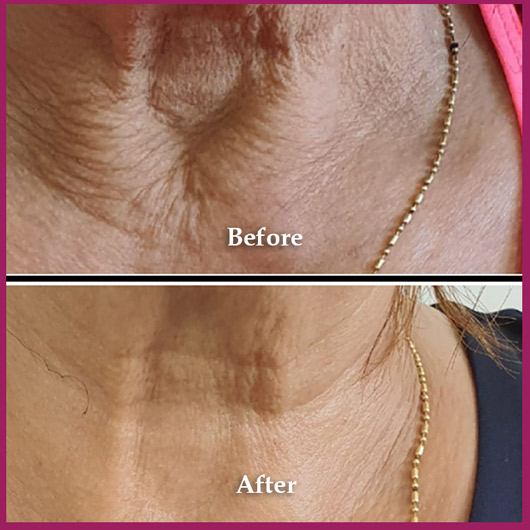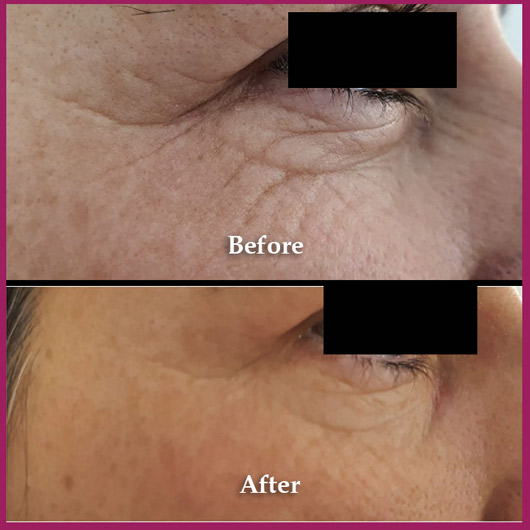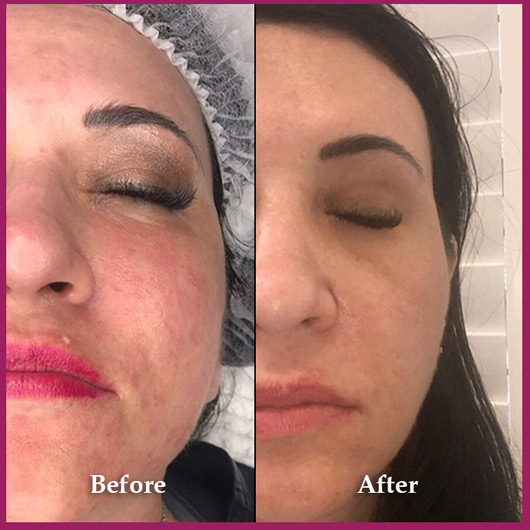 Why Should You Use Thermage?
Since it was introduced over 10 years ago, Thermage has gained popularity as a non-invasive cosmetic treatment that can improve the general appearance of aging skin. It's essentially a facelift, but without any of the surgery or risks associated with surgery! Thermage works by stimulating the growth of collagen, an essential protein that gives our skin that plump, youthful look, via radiofrequency energy.
How Long Does the Treatment Take?
A Thermage treatment can take anywhere from 45 to 90 minutes, depending on where it is performed on the body.
How Does the Procedure Work?
Your cosmetic specialist will press a handpiece with a flat tip against the predetermined treatment area to deliver radiofrequency energy straight towards the deeper layers of your skin. This will heat the skin to tighten existing collagen and stimulate your skin to make more collagen over time.
No! You can expect to feel a brief cooling sensation when the handpiece is pressed against your skin. This will protect your skin from burning when the radiofrequency energy is released. Once the energy is delivered, you will feel a brief heating sensation.
Can I Return to My Normal Activities Straight After?
Yes. While it is normal to experience a slight reddening of the skin following the treatment, this is temporary and doesn't hinder the patient's ability to return to his/her normal activities.