EWB Bio Medi Pulse Body Check
EW Biomedical Devices is proud to introduce Bio Medi Pulse Body Check, a non-invasive diagnostic device that applies unique pressure testing methods to measure the human pulse and perform a rapid assessment on the bioenergetics state of the human body.
Meeting the need to root out causes of major organ disorders, Bio Medi Pulse Body Check examines the health of the 12 meridians based on Traditional Chinese Medicine, and their relative functions and organs simply by conducting complex pulse reading.
Bio Medi Pulse Body Check is essentially ancient knowledge incorporated into a computerized diagnostic system to give you an alternative yet accurate insight into your body's condition.
Pulse Based

Fast Analysis

Accurate

Delivering Advanced Diagnosis for Prophylaxis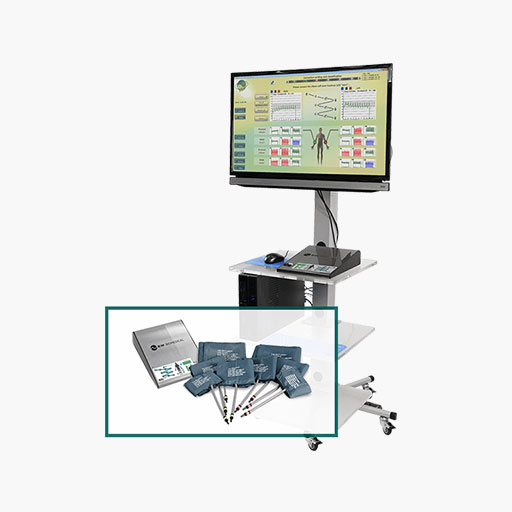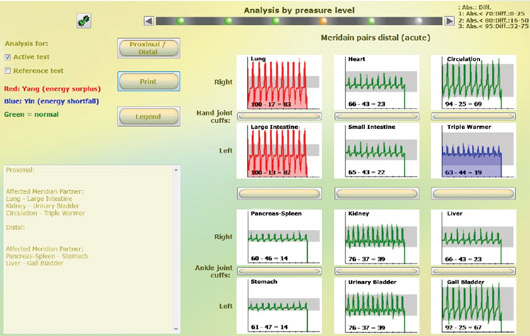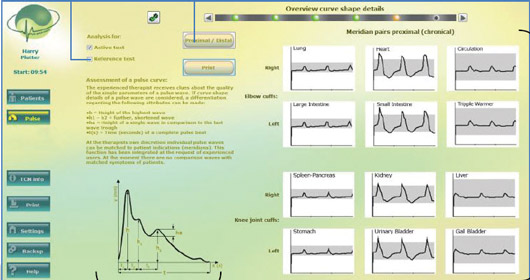 Fast diagnostic overview of the 12 meridians for acute and chronic strains/diseases detection

Delivers advanced diagnoses for prophylaxis, health screening and further therapies

Supports therapy management for every branch of medicine, including bio-medicine

Computer guided diagnostic process

Complements screening for bioenergetics diagnostic methods (e.g. kinesiology, EAV, BFD)
Reproducible and objective results, as the examination process is free of external and stimulated influence

Recordable and printable diagnostic results

Connectable to a conventional PC (optimized for Windows 7 & 8)

USB current supplied from PC, eliminating parasitic errors (50Hz)

USB port for data transfer
The Science behind Bio Medi Pulse Body Check
Centuries-old Traditional Chinese Medicine (TCM) explains the principles of the 12 meridian system in which the human body's energy flows. Each meridian reflects the health of relative organs and internal functions, and is interlinked with one another in a system of causal chains of bioenergetics network.
The ancient method of examining the energy in the 12 meridians is pulse reading, which dates back to 2600 years in China. Today, the art of pulse reading has evolved into complex diagnostic systems that provide significant analyses on the human health condition.
With Bio Medi Pulse Body Check, an analysis of the energetic level of all 12 meridians is performed based on the generated amplitudes of  pressure fluctuation in the pulse; Bio Medi Pulse Body Check measures, inputs and analyses these readings to form significant diagnosis on the health conditions of vital organs and energy levels, and help to reveal health issues such as chronic or inflammatory conditions.
Bio Medi Pulse Body Check examines only the pulse that are independent of the arterial blood flow. In allopathic medicine, the arterial pulse is measured on the A. Brachialis. With Bio Medi Pulse Body Check however, mesenchymal pulse is measured instead.
The mesenchyme appears in the embryonic fascia, from which various organic parts develop. Mesenchyme cells are mechanically and communicatively connected to the cytoplasm processes. The information transfer system of mesenchymal pulse operates through the blood formation process – the blood itself and the lymphatic vessel, and is connected with the musculature and heart muscle.
During an oscillographical writing, the volume fluctuations of a vessel is measured with Bio Medi Pulse Body Check's blood pressure cuffs which applies variable pressure on special (acupuncture) consumption points located along the meridians.
For an optimal reading on the mesenchyme pulse, Bio Medi Pulse Body Check employs three different pressure steps – 190, 140, 90 mm Hg.
Bio Medi Pulse Body Check applies four equal and constant pressures on selected consumption points in its reading and each four are added with either the three different pressures. It is able to note the measurement and provide an analysis on the variables in
the meridians to deliver a reliable diagnosis on your body's health condition.
Academic medical practitioners

Biomedical professionals

Physiotherapists

Specialists for rejuvenation and rehabilitations centres

Complements screening for bioenergetics diagnostic methods (e.g. kinesiology, EAV, BFD)
Main Benefit: Advance Diagnosis
Assess medical history for disturbances and suspicious symptoms in body systems such as: lungs, large intestine, circulation/triple warmer, heart, small intestine, spleen, pancreas, gallbladder, kidney.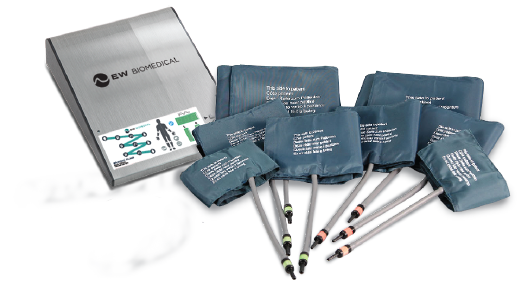 Bio Medi Pulse Body Check diagnostic device
8 cuffs
2 extension pipes
USB cable
Software CD
Aluminium casing
Device Manual
Optional Accessory: MEDIVENTURE
To enhance Bio Medi Pulse Body Check operability and ease-of-use
A stable and ergonomic – modular station with a Plexiglas base
Portable
Clinically aesthetic
Extra features: cuff holder, plugbar/overvoltage protection, cable duct,
touch PC holder and a compartment for brochures and manuals.
| | |
| --- | --- |
| Frequency | 50/60Hz |
| Application performance | <10 watts |
| Input | approximately 50W |
| Mains connection | 220V |
| Dimension | 30x25x8 cm |
| Weight | 2kg |