Bio Med Scan is a biological diagnostic device that assesses heart rate variability (HRV) through pulse reading to gain an immediate and thorough look into the regulating and health systems of the human body. This device allows a systematic reading of the pulse, which is reflective of the heart beat to produce compelling readouts in harmonic oscillations and charts for better illustration and understanding of one's health.
Easy operability

Portable

Fast information processing of RR intervals (intervals between heartbeats)

Offering recommended prescription and proper dosage of treatments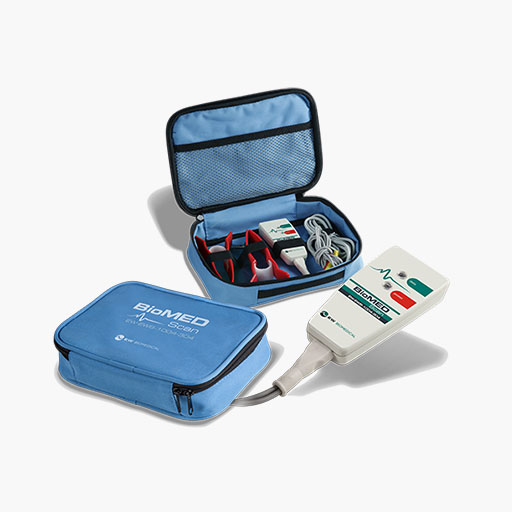 Bio Med Scan Software Features
Electrocardiogram (ECG) reading

Vegetative regulation analysis

Evaluation of hormonal regulation and energy resources of the organism by neurodynamic analysis

Psych-emotional analysis through analysis of brain biorhythms
Fractal analysis to determine biological age (in comparison to actual age)

A summary of all analyses

Recommendation of individualised treatments and daily intake, modifiable to a healthcare provider's discretion

Note taking features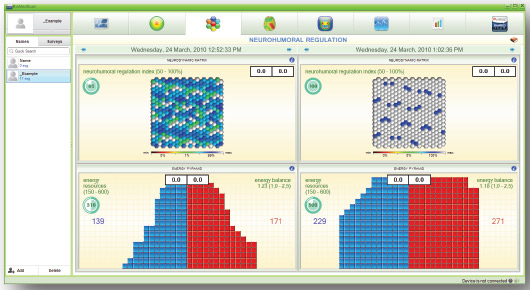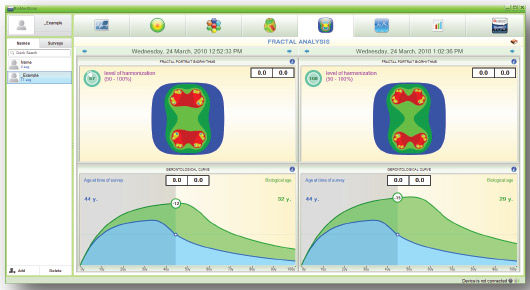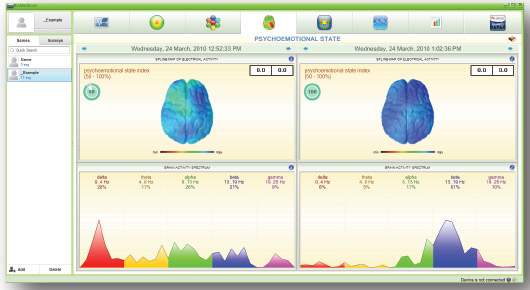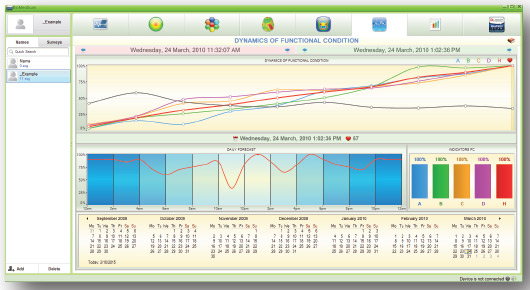 The human being is a complex organism with regulating systems and processes working synchronously to function. Reflecting these mechanisms are the body's internal rhythms with pulse and heartbeat as the most distinct rhythms. Each rhythm is susceptible to the changes of another, and understanding their dynamics, the language of these rhythms is key to knowing the physical, mental and psychological condition of the human body.
Meeting this purpose, Labdom Biomedical Suisse introduces Bio Med Scan, the HRV scanner specifically designed to assess the 'pendulum of the human heart' or heart rate variability (HRV) by reading the pulse. Pulsed-based HRV reading is a method that has been performed for many centuries in countries where medicine is revered.
One's HRV is like a fingerprint, unique to an individual and a significant indicator to the activities of regulatory systems and health systems. Bio Med Lab takes account of an individual's biological profile and deciphers one's unique HRV in various parameters by analysing the Peak to Peak (PP) intervals of the heart. It enables healthcare providers to assess the degree of harmonization in the body's internal rhythms, allowing them to compare their patient's biological conditions at different points in time, prescribe necessary treatments with appropriate dosage, time frame and daily intake, and monitor treatment progress.
Bio Med Scan applies hypersensitive electrodes to scan ictuses, sensing not only heartbeats but also overtones defining different ictuses and rates of the organism. The assessment sites range from psych-emotions or concentration span, sympathetic and parasympathetic nervous system, hormonal balance, and even jet lag through the analysis of RR intervals, rhythmic synchronisation, and the frequency of cerebral fluctuations.
The registered readings are immediately processed, analysed and reproduced in graphical, chart and mathematical format for an in depth look of the rhythms and a comparative analysis. Cost and time efficient, Bio Med Scan is ideal for all healthcare providers of any level.
| | |
| --- | --- |
| Frequency | 50/60Hz |
| Application performance | <10 watts |
| Input | approximately 50W |
| Mains connection | 220V |
| Dimension | 15x5x3 cm |
| Weight | 300g |
ECG registration module. Model DIN72
Cardiograph electrodes Skintact F 9024AS
USB interface cable
Medical wallet
CD software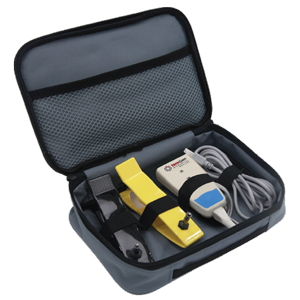 Also available:
Bio Quest
The Biological Energy Translator