For Diagnostics on Breast & Other Major Organs
EWB Bio Mammo Scan
Bio Mammo Scan is a non-invasive medical diagnostic device designed to measure the body's internal temperature by reading and analysing natural electromagnetic radiation with a patented technology and data processing system. It operates on non-invasive radio frequencies to obtain thermal mappings of the physiological range and provide an accurate and reliable internal ms of organ diseases.
Physical thermal mapping (imaging)

Internal Heat Signal Readings

Certified Patented Technology

Breast Cancer Screening Alternative

Liver & Prostate Screening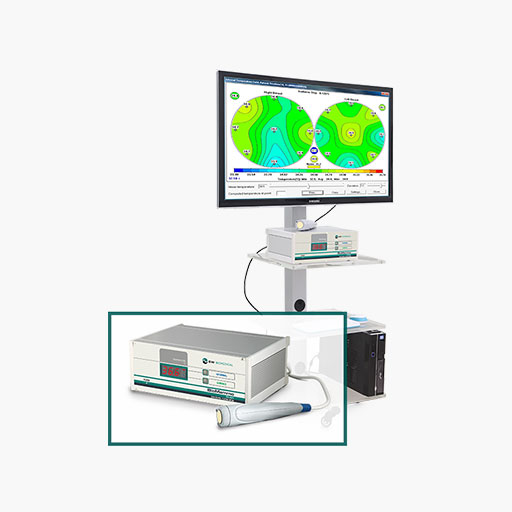 Detects breast diseases including suspicion of breast cancer
Bio Mammo Scan enables medical professionals to identify problem areas in the breasts and detect the onset of internal breast diseases by performing a thorough internal body temperature scanning. Diagnosis from this examination allows for more necessary follow-up tests and medical interventions, and prevents the development of suspected diseases.
Inflammation and high metabolic cellular activities can effect imperceptible changes in our internal body temperature. Bio Mammo Scan reveals these variations and identifies high risk areas that demonstrate proliferative tissue activities to offer medical professionals the insight to perform needed preventive treatments.
Equipped with a sensor antenna, Bio Mammo Scan efficiently measures and detects temperature abnormality in the breasts at a depth of 3 to 5 cm by detecting human body radiation released from deep tissues within the body allowing a safe and non-invasive process. It also allows multiple without exposing patients to harmful radiation.
DETECTS:
Temperature abnormality in the body at a depth of 3 to 5 cm
Reliable, Accurate, Consistent
Bio Mammo Scan boasts micro-strip board and high frequency radio wave microelectronics to ensure high quality and high-accuracy performance. Trained examiners will have no need to regulate and calibrate the device, as it keeps a consistent setting, not only differential but absolute accuracy of measuring internal tissue temperature.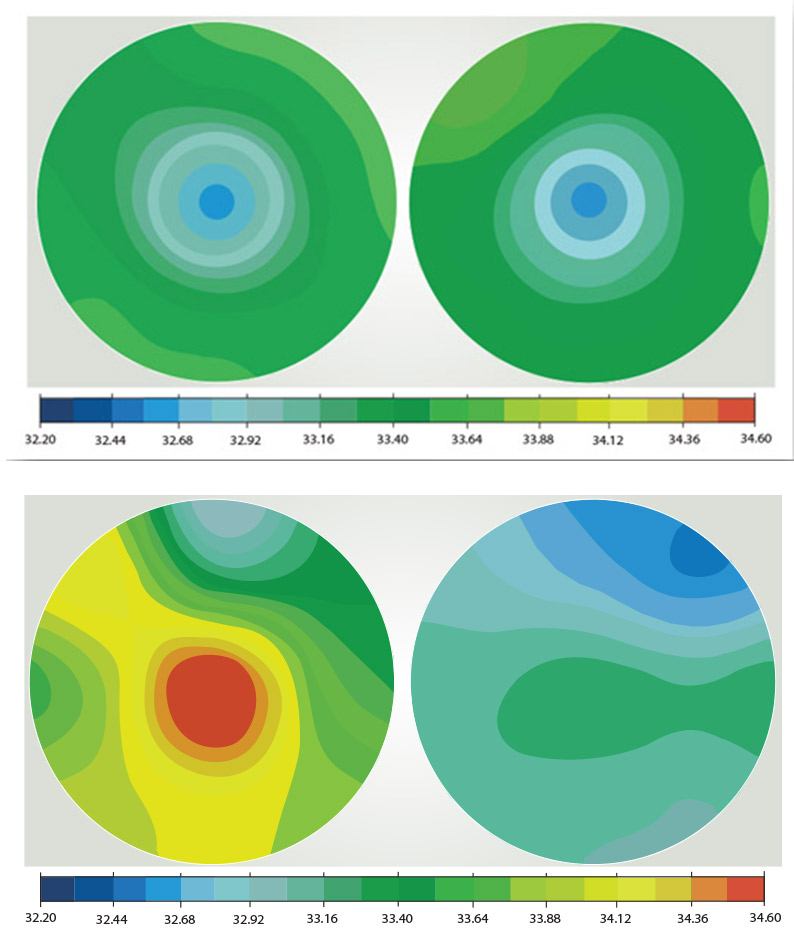 | | |
| --- | --- |
| Frequency | 50/60Hz |
| Application performance | <10 watts |
| Input | approximately 50W |
| Mains connection | 220V |
| Dimension | 35x14x26 cm |
| Weight | 5kg |
Internal Temperature Sensor with antenna for receiving microwave radiation

Skin Temperature Sensor

Data Processing Unit

Software featuring a diagnostic system for breast disease detection