Achieving A Perfect Inner Balance
EWB Bio Lux Gem
Have you met people who say they feel 'not quite right inside yet fail to detect any issues with their physical health' Their palpable and inexplicable feeling of inner unease is discomforting enough that their quality of life suffers.
Energy – unseen, calculable, yet all around us – is a factor to the human health. Modern science has only begun to uncover the connection between negative energy and our health, and yet for centuries, practitioners of ancient therapies have known the significance of energy balance in human health. From Ayurveda to Yin and Yang, the ancient Wisdom is slowly being proven to be relevant in today's stressful lives.
Based on this concept Bio Lux Gem is born, featuring innovation that utilizes the energy of naturally occurring wave frequency, colour, light and crystal to rejuvenate the body and restore inner balance mentally, physically and emotionally.
Non-invasive, contact and drug-free Physical Therapy

Portable

Easy to Use

Cradle supported or Hand Held

Backup Battery Equipped

For Professionals and Home Users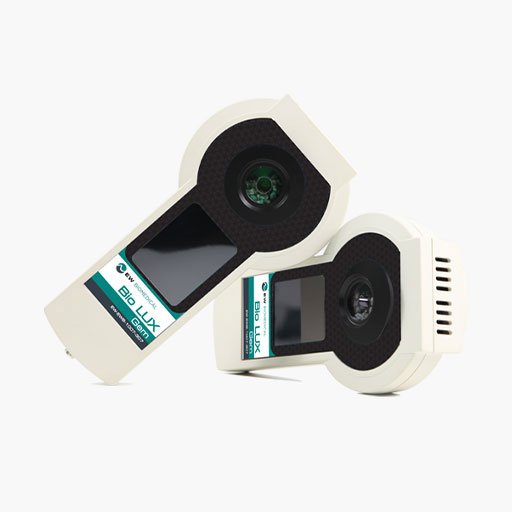 Channelling Therapy at a Deeper Level
Bio Lux Gem combines low level Fusion Light Technology and Crystal Light Therapy (CLT) with precious and semi precious stones, colour therapy, photodynamic therapy, and photo modulation generating photons to treat pain, stimulate tissue repair and increase blood circulation. It is designed to induce the body into a long lasting relaxed theta state to allow the body's cells, glands and organs to rebalance and rejuvenate and leave users with a positive state of mind and a relaxed body.
Save time from going to the hospital

Cost-saving treatment

Compact and portable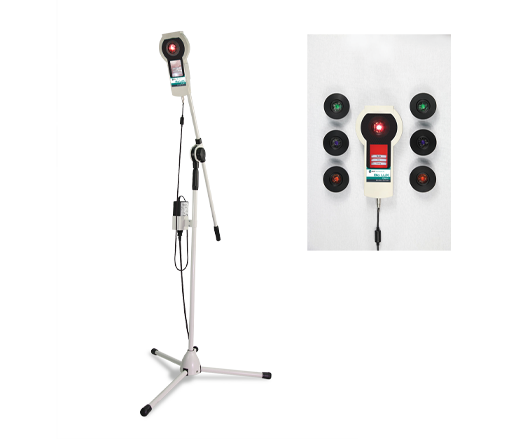 The Innovation of Crystal Light Therapy (CLT) in Bio Lux Gem
CLT is a blend of wave frequency, colour, light and crystalline energy to help with a wide variety of health conditions by rebalancing the body on a physical, mental, and emotional level. Crystals and precious gemstones serve as natures storing agent for electro-magnetic energy and their powerful rays of colour determine the frequency of the energy that they emit. When directed at the body, their energy field penetrates the outer layer of the skin and affect the vibrational rates and electromagnetic field of the body's cells, organs and glands to rebalance the body on a physical, mental, and emotional level.
CLT can induce greater energy into cold and sluggish organs to help them function normally, and remove excess energy from overactive, hot areas of the body for an optimum distribution of energy balance.
CLT works through low powered non coherent polychromatic assemblage combined with specific pulsed EMF (Electromagnetic fields) beamed over precious and semi-precious gemstones and crystals to amplify and carry crystalline energy into the body. By focusing the wavelengths, the crystalline energy is amplified to create photo stimulation, and cause a chain of chemical responses at targeted healing site. While CLT is complex to address a variety of medical conditions, the Bio Lux Gem remains simple enough for anyone to use.
Incoherent Polychromatic Light Technology (480-780Nm)
Electromagnetic Field Technology (Alpha, Delta, Beta, Theta)
MFG (Multi Frequency Generator 0.1 – 20,00 Hz)
700 pre-programmed Protocols:

Multi Frequency Generator (MFG) Protocols
Bala's Blue Light (BBL)
Eternity

Shumann Resonance Technology
Chromo-Therapy
White Noise Technology
Precious Metals (Gold and Silver)
Precious Gemstones and Crystals
Intuitive touch screen, menus, icons
Dimensions when assembled: W93, H96-150, D60 cm
Weight: 4kg (includes brackets and gem heads)
Operates from main electricity or internal rechargeable battery for approximately 40 minutes (depending on frequency and intensity)
Power pack operates from 100-230VAC+/- 10%
Can be supplied with region specific input cable
Gem heads and cups: 1W LED light
Life expectancy: 50,000 – 100,000 hours
Bio Lux Gem is CE certified, EU certified
Medical grade apparatus: conforms with Council Directives 2004/108/EC and 2006/95/EC by the application of BS EN 60601-1-2, EN 61000-6-2 and EN 60950-1